Overhead Garage Door
Back To Our Services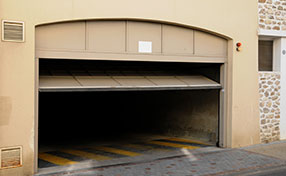 Overhead door service from our company gives you peace of mind and lets you get on with the life you want to live. When you have overhead problems, we can take care of them quickly and efficiently because we have a team of overhead repair professionals locally ready to respond on 24/7 emergency calls.
At Garage Door Repair Company, we are a part of the Downers Grove community.
Our licensed contractors drive trucks that are fully stocked with the parts and equipment to handle most overhead garage door problems in a single trip. They can do this because they are experienced at overhead troubleshooting, diagnosing the problem, and completing the repairs efficiently.
The team at our company understands the working mechanisms of the models of overhead door home and business owners have. This understanding enables them to see what is wrong quickly and make it right, or install an entirely new system effectively.
The materials used in overhead construction are usually wood, steel, aluminum, and glass. The doors are heavy both from the materials and for security reasons. However, the weight of the doors combined with the moving parts of the lift mechanism make attempting repairs as an amateur risky for personal safety and the safety of your property.
Most homes have an overhead door opener that is operated by remote. The electric motor in an overhead garage door opener powers the lift mechanism. Lift mechanisms for overhead garage doors can be categorized into one of three types:
* Chain Drive
* Belt Drive
* Screw Drive
Overhead garage door troubleshooting encompasses checking all hardware for breaks or wearing, lift mechanism moving parts, electric motor, emergency sensors, and added security features. Our experienced overhead garage door service professionals are thorough but very quick.
Please contact us at Garage Door Co Downers Grove if you need any of the following.
* overhead repair
* overhead service and maintenance
* overhead installation or replacement
We strive maintain our status as the number one overhead company by pleasing customers like you.